KÜTAHYA, GEDİZ, AKÇAALAN VILLAGE (Eski Gediz District)
KÜTAHYA - TÜRKİYE
TOURISM OF NATURE AND HISTORY
AKÇAALAN VİLLAGES and EX- GEDİZ COUNTY HISTORICAL, PİCNİC AREA PHOTOS
Archives by Birol Akdemir

Ex-Gediz Historical Houses

Archives by Gediz Ticaret Meslek Lisesi

Murat Mountain National Park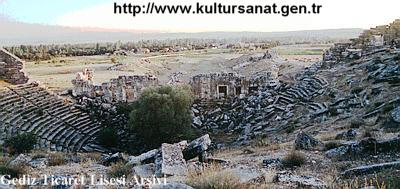 Archives of Gediz Ticaret Meslek School Aizoani in Çavdarhisar
NATURAL FIELDS OF AKÇAALAN
DOYUMAK PROMENADE PLACE
İt is a place at the east of Turkey surrounded by hills, water fall, natural and artifical lakes. It is the most famous picnic ares of public with gren trees and a river.
Archives by Birol Akdemir

A poem writen for doyumak Water Fall
WATER FALL
AKAR GEDERSİN, KENDİNCE
DERDİN, TASAN YOKMUŞÇASINA.
BEMBEYAZ KÖPÜKLER İÇERİSİNDE
SANKİ SONSUZLUĞA DOĞRU
BIRAKIRSIN KENDİNİ BOŞLUKTAN
COŞAN ÇOCUKLAR GİBİ NEŞEYLE
BİRDE HÜZÜNÜ GİZLERSİN
O BEYAZ, BEMBEYAZ KÖPÜKLERDE.
DERDİMİ ATARIM SENDE
O KARA TAŞA OTURUP, SENİ İZLEDİKÇE
DERTLERİMLE YÜZ YÜZEYKEN
İÇİM BOŞALIR SENDE.
SENİN YERİDE OLMAK İSTERDİM
BÜTÜN DERDİMİ, O YÜKSEKTEN ATMAK,
ÇOCUKLAR GİBİ ŞEN OLMAK
DERTSİZ, TASASIZ YOLUNDA İLERLEMEK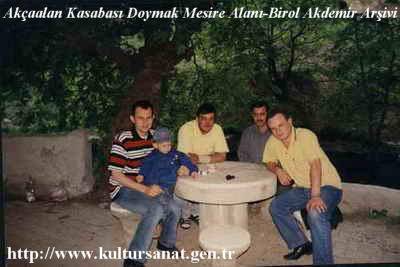 Archives by Birol AKDEMİR - Doyumak Dede picnic area
DAKÇA –ALAN
It is at 1 km. upper of them town having a measure of 82800 m2. It is surrounded withj paks and there are 3 natural ponds. It has abroad ares of forest
YAYLACI PICNIC AREAS
It is Again at the upper part of town and at left. It is very greend and broad surrounded with paks. There are two fountains there. It is one of the quiet picnic areas to rest and camp.