IMPORTANT WARNING !
Below, the photograph whose possession belongs to me is used in 2003 KÜTAV Calendar(July – August) and in the poscards of associasion of KÜTAV and also obtained some revenve form its sale without permission.
THE REASON OF THE INSCRIPTION WRITTEN ON THE TOP
To me, the problem is not to definitely buy the work. At least, after getting the permission, the name of the owner of the work should be take place on the work.
Unfortunately, in Turkey, 5846 numbered Opinion and Work of Art Law is not considered by the people who should obey these rules and also these poeple behave in a disrespectfully way without considering the work of the artists.
Dear Artists, protect our rights please and do your best for this.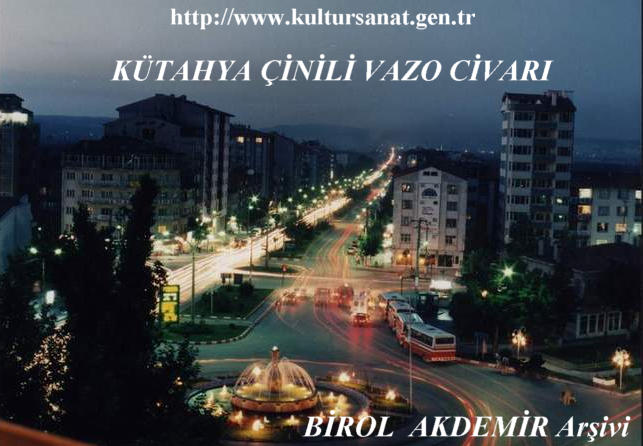 Birol AKDEMİR 2004
P.S : KÜTAV(The Associasion of Introducing Kutahya.)