BİROL AKDEMİR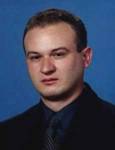 | | |
| --- | --- |
| Birth Place / Date | Kutahya/1972 |
| | |
| --- | --- |
| Job | Director in the Sector of Soil Industry |
| | |
| --- | --- |
| Education | Kütahya Dumlupınar University / Accountacy Department |
| | |
| --- | --- |
| His Art Department | Photography and Picture |
I began to my best hobby, photography, in 1997 with limited opportunities. In time, I got the necessary tool for taking photos. The reason of my curiosity to natural and historical places, I take the photo of everthing in nature and historical places which have documentary qualifications.
I have personal and mixed exhibitions, cinevision, shows and photography collections in formal and private associations.
I'm going on my oil paint works amateurishly.
I'm addition to photography, I have the collacation of stamp, tile, book and glass for too many years.